REAL ESTATE
Devi Court
The building is located in Port Louis, opposite Victoria Urban Terminal Mall. It is composed of two storeys where ground floor is 1016 sqm, the first floor is 1120 sqm and the second floor is 479 sqm. The ground floor has mostly commercials shops selling shoes, local crafts, home accesories an jewellery shops. The first and second floor is a mixture of warehouses and office spaces such as Accounting firms, Forex Trading and recruitments companies.

One of the key features of the building is its provision of three boardrooms with Free Wi Fi facilities. This dedicated space caters to the dynamic needs of businesses seeking an environment for meetings, presentations, and brainstorming sessions.

Additionally we have recently implemented a waste management where sorting waste bins have been installed on different floors of the building to encourage recycling.

Jet Court


Located opposite Emmanuel Anquetil building, Jetcourt is a two storey building with nine rented spaces. The building is 356 sqm in total.

The ground floor accommodates a diverse mix of businesses, comprising a nice fast food outlet, a perfume shop, and a reliable insurance company. On first floor you'll find a spacious retail area and an inviting beauty salon. Second floor we have reputable accounting firms, serving as a hub for financial expertise.

One of the standout attributes of the building is its strategic location. Positioned in close proximity to a diverse range of amenities, it enhances the daily lives of both tenants and visitors, offering them convenience and accessibility.
Crown Court
Crown Court is located in the city of Rose Hill, offering a total floor area of 412 sqm with three floors above ground floor, accomodating a mixture of retail shops and office spaces. Tenants are provided with convenient parking facilities on-site.
The ground floor of the building features three available rental spaces, hosting an insurance company, a beauty salon, and a medical shop.
The first floor is primarily dedicated to office spaces, accommodating call centers, training institutions, as well as digital and marketing companies.
On the second floor, you'll find a mix of training institutions, medical centers, and a cleaning company, creating a diverse and practical business environment for occupants.
Sunsheel Court
Sunsheel Court is conveniently situated in Curepipe, in close proximity to Jetha Tulsidas shop, offering accommodation for approximately 52 tenants. The building is thoughtfully designed to serve a variety of purposes across its three floors.
The ground floor primarily consists of retail spaces, featuring clothing shops, footwear boutiques, and establishments specializing in oriental arts and crafts.
Moving up to the first floor, you'll find a well-balanced mix of food outlets, retail shops offering clothing and accessories, as well as a hair salon, catering to diverse needs and preferences.
On the second floor, the emphasis continues on providing versatile services, with an array of shops, a skincare salon, a makeup academy, and dedicated office spaces, ensuring a dynamic and comprehensive environment for tenants and visitors alike.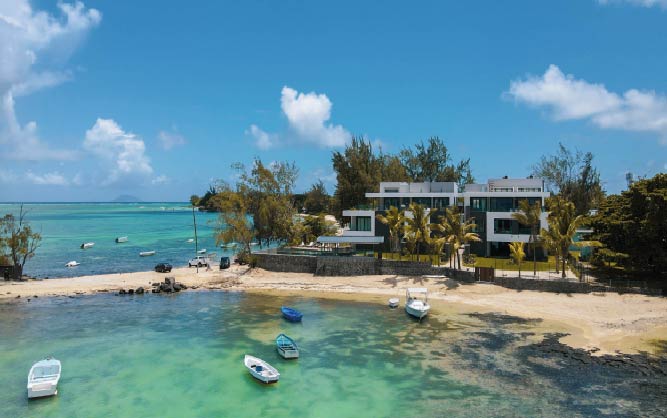 Pointe D'Azur Living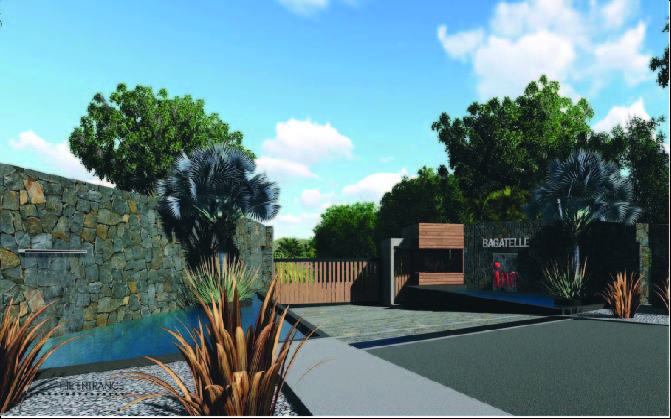 Bagatelle Inn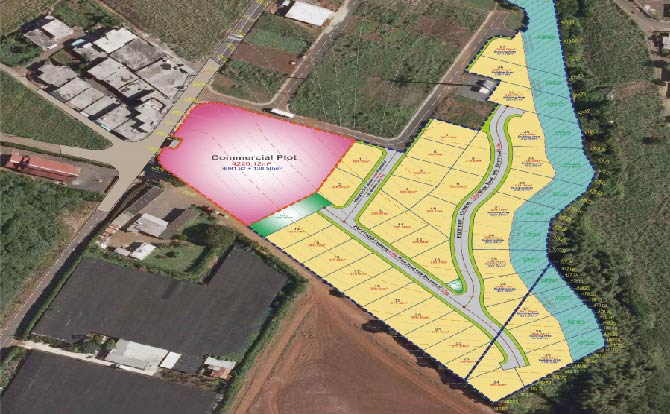 Henrietta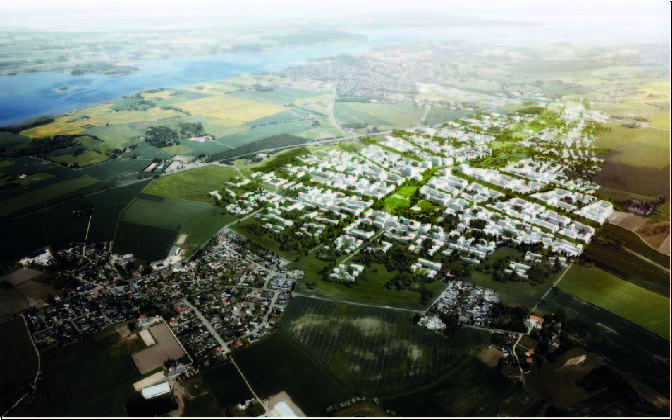 Shambala Gardens