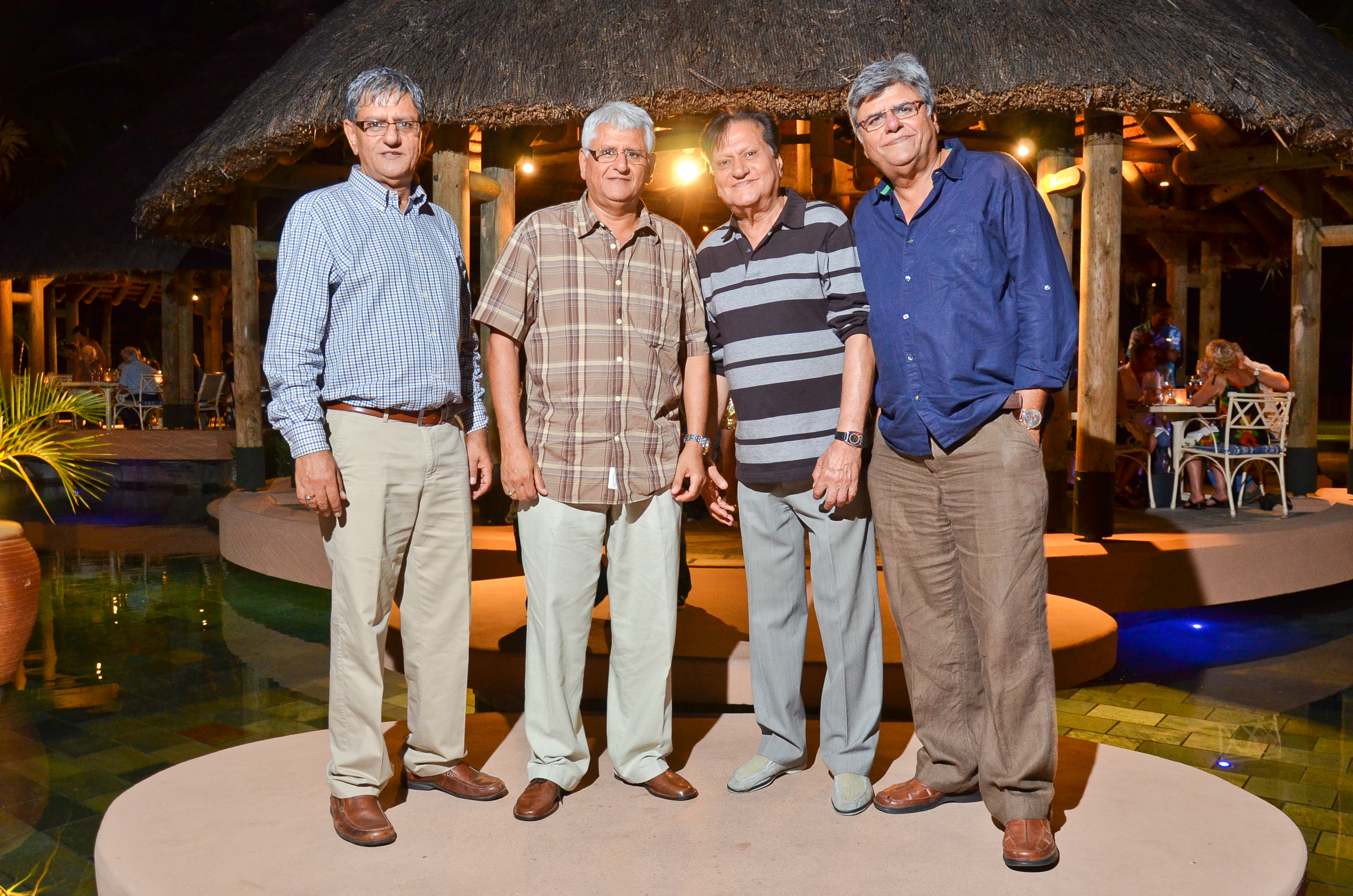 About Us
At Jetha Tulsidas, we believe in the pursuit of excellence, a commitment to quality, and a legacy of trust. As a renowned and trusted name in the industry, we have been serving our valued customers with distinction for decades. Since our inception, we have been dedicated to providing exceptional products and services, fostering strong relationships, and upholding the highest standards of integrity.
Established with a vision to bring beauty, luxury, and sophistication into the lives of our customers, Jetha Tulsidas has evolved into a leading destination for exquisite jewelry, timepieces, and lifestyle products. With our extensive range of carefully curated collections, we aim to inspire and captivate individuals with a discerning taste for elegance and craftsmanship.
Our commitment to quality is unwavering. Every piece that bears the Jetha Tulsidas name is a testament to the artistry, precision, and attention to detail that go into creating extraordinary works of beauty. We collaborate with master artisans and renowned brands, both locally and internationally, to bring you products that are crafted to perfection, using the finest materials and techniques.
At the heart of Jetha Tulsidas is a deep-rooted belief in building lasting relationships. We understand the significance of every purchase and strive to create an exceptional experience for our customers. Our knowledgeable and friendly staff are dedicated to providing personalized service, offering expert guidance, and ensuring that every interaction with us is memorable.
Beyond our commitment to our customers, we are equally dedicated to giving back to the community that has supported us throughout our journey. We actively engage in philanthropic initiatives, supporting causes that promote education, health, and social well-being. We believe in using our success to make a positive impact and contribute to the betterment of society.
As we continue to grow and evolve, we remain committed to upholding the values that have defined us from the beginning. With our unwavering dedication to excellence, our pursuit of timeless beauty, and our belief in the power of relationships, we invite you to embark on a journey of luxury, elegance, and impeccable taste with Jetha Tulsidas.
Welcome to a world where beauty knows no bounds, where each creation tells a story, and where timeless elegance finds its true expression. Welcome to Jetha Tulsidas.
AJIT TULSIDAS (CHAIRMAN)
Introducing our Esteemed Chairman, Ajit Tulsidas
We take immense pride in introducing our esteemed Chairman, Mr. Ajit Tulsidas, a true visionary and a driving force behind the success of Jetha Tulsidas and Sons. With a wealth of experience and a profound commitment to excellence, Mr. Tulsidas has led our organization to new heights, propelling us towards unparalleled growth and success.
Under the dynamic leadership of Mr. Tulsidas, Jetha Tulsidas and Sons has flourished into a powerhouse of innovation, integrity, and customer-centricity. His unwavering dedication to upholding the values and principles laid down by our founders has shaped the very fabric of our company, making us a trusted name in our industry.
ASHOK TULSIDAS (CO-CHAIRMAN)
Introducing our Esteemed Co-Chairman, Ashok Tulsidas
We are delighted to introduce our esteemed Co-Chairman, Mr. Ashok Tulsidas, a dynamic leader who has played a pivotal role in shaping the success of Jetha Tulsidas and Sons. With a rich legacy of entrepreneurship and a deep passion for innovation, Mr. Tulsidas has been instrumental in driving our company towards new frontiers of achievement.
As a Co-Chairman, Mr. Ashok Tulsidas brings a wealth of experience and a strategic mindset that has propelled our organization to unprecedented heights. His insightful guidance and astute decision-making have steered us through dynamic market landscapes, ensuring our continued growth and sustainability.
KISHAN TULSIDAS (DIRECTOR)
Honoring Our Esteemed Director, Kishan Tulsidas
We take great pride in honoring our esteemed Director, Mr. Kishan Tulsidas, whose unwavering dedication and remarkable contributions have been instrumental in shaping the success of Jetha Tulsidas and Sons. With a wealth of experience and a profound commitment to excellence, Mr. Tulsidas has played a pivotal role in driving our company forward.
As a Director, Mr. Kishan Tulsidas brings a unique blend of strategic vision and operational expertise to our organization. His astute leadership and keen business acumen have been invaluable in navigating complex challenges, while his unwavering focus on innovation has enabled us to stay at the forefront of our industry.
DINESH TULSIDAS
(MANAGING DIRECTOR)
Celebrating the Leadership of Director Dinesh Tulsidas
As a Director, Mr. Dinesh Tulsidas brings a dynamic blend of strategic thinking and operational expertise to our company. His visionary approach has paved the way for innovation, propelling us forward in a rapidly evolving industry. With a keen eye for emerging trends and a commitment to staying ahead of the curve, he has guided us through challenges and positioned us as a leader in our field.
Mr. Tulsidas's leadership style is characterized by his exceptional ability to inspire and empower those around him. He fosters a collaborative work environment, encouraging the diverse talents within our organization to flourish. Under his guidance, our teams have consistently delivered outstanding results, driven by a shared vision of excellence.
Beyond his professional achievements, Mr. Dinesh Tulsidas is deeply committed to corporate social responsibility. His unwavering belief in making a positive impact on society has led us to engage in initiatives that uplift communities and promote sustainability. Through his leadership, we have embraced our role as responsible corporate citizens, contributing to a better future.