MILESTONES
1890
CHUHARMAL TULSIDAS (1890 TO 1946) FATHER OF JETHA TULSIDAS WAS BORN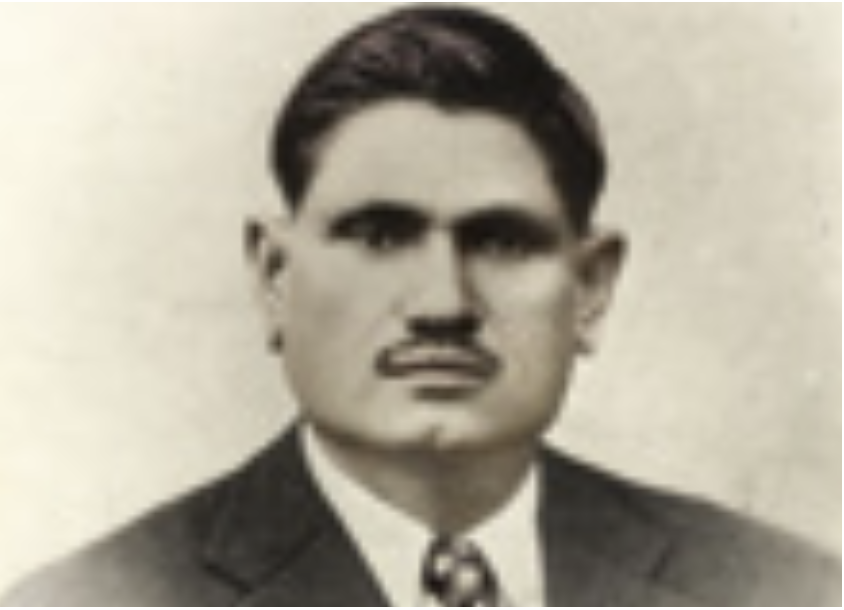 1911
AT THE AGE OF 21, HE CAME TO MAURITIUS FOR THE FIRST TIME AS PEDLER TO SELL SAREES TO THE INDIAN INDENTURED LABOURERS
1931
11TH FEB,
JETHANAND TULSIDAS
(1931 TO 2014) WAS BORN IN HYDERABAD,SINDH, BRITISH RAJ

1944
FIRST OUTLET
OPENED BY JETHA TULSIDAS'
ELDEST BROTHER
MANGHARAM TULSIDAS AT 31,
DESFORGES STREET,
PORT LOUIS
1946
THE FAMILY LEFT PAKISTAN
DURING THE PARTITION
WITH INDIA TO SETTLE WITH
JETHA TULSIDAS' 6 BROTHERS AND
2 SISTERS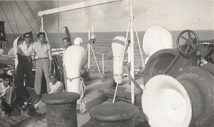 1956
JETHA TULSIDAS TOOK CHARGE OF THE FIRST TULSIDAS SHOP AT ROYAL ROAD,ROSE HILL.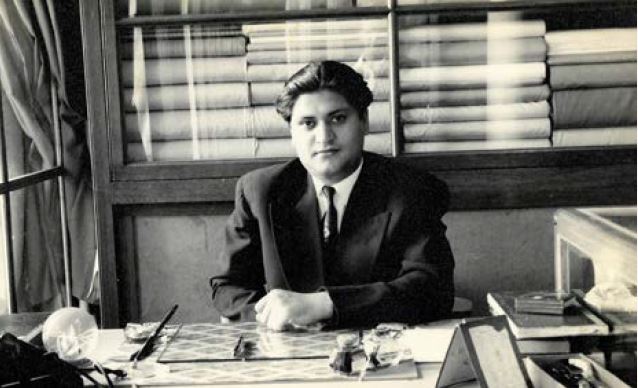 1960
THREE COMPANIES
WERE FOUNDED
BY 7 BROTHERS AS THE
FAMILY GREW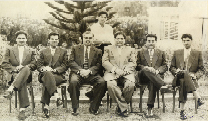 1960
JETHA TULSIDAS DURING HIS PURCHASE TRIP FOR SAREES IN BANGALORE CITY,INDIA.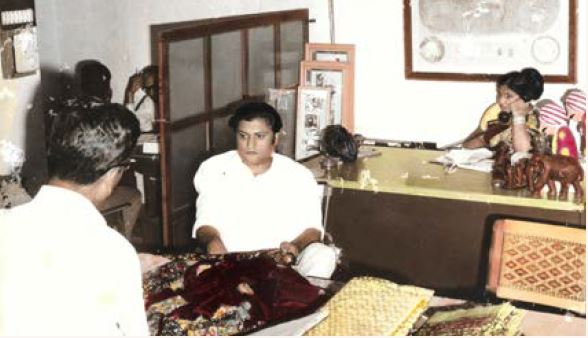 1967
JETHA TULSIDAS AND SPOUSE SUNDRI TULSIDAS AT PLAISANCE AIRPORT RETURNING FROM BUSINESS TRIP TO FAR EAST AND INDIA.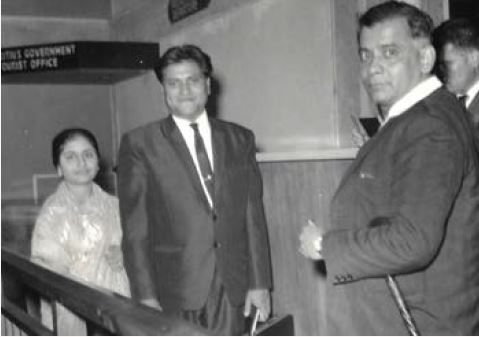 1973
AJIT TULSIDAS, JETHA'S ELDEST
SON, STARTS WORKING IN THE
FAMILY BUSINESS AT THE ROYAL
ROAD ROSE HILL UNDER THE
BRAND TULSIDAS & TULSIDAS.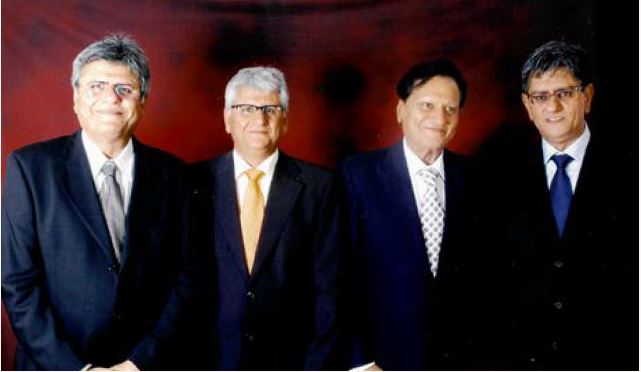 1975
ASHOK TULSIDAS JOINS
AJIT TULSIDAS IN THE FAMILY BUSINESS
AFTER COMPLETING HIS BCOM.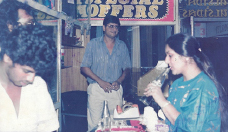 1975
PICTURES OF JETHA TULSIDAS ROSE HILL SHOP,BACK THEN TRADING UNDER THE NAME OF TULSIDAS & TULSIDAS,PREPARING FOR A MEGA SALES.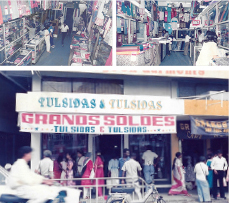 1977
SHEELADEVI & SUBSEQUENTLY SUNSHEEL IS INCORPORATED TO OPEN AN OUTLET
AND JETHANAND IS JOINED BY HIS SON
KISHAN TULSIDAS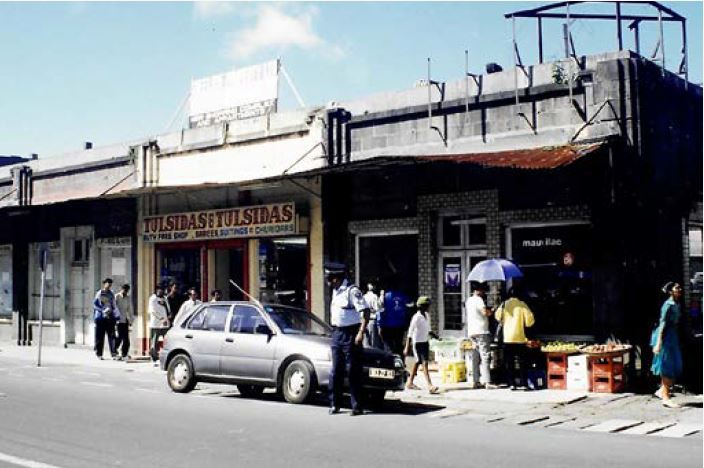 1978
JETHA TULSIDAS STARTS HIS OWN
BUSINESS UNDER THE BRAND
NAME JETHA TULSIDAS AT 17,
DESFORGES STREET,PORT LOUIS
AND IS JOINED BY HIS SON
KISHAN TULSIDAS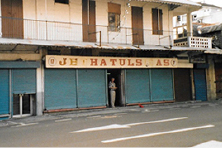 1988
JAYESS IS
INCORPORATED AND AN
OUTLET IS OPENED IN
GOODLANDS
EXPANSION OF THE
COMPANY AND SEVERAL
OUTLETS ARE OPENED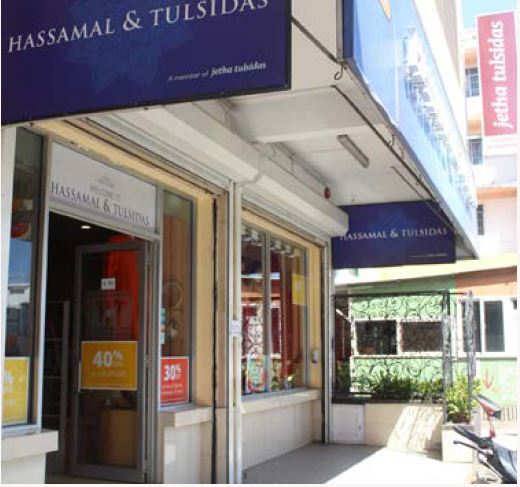 1993
PARTICIPATION OF PRISM INTERNATIONAL & ADMANS INTERNATIONAL,OUR BUSINESS ASSOCIATES AND EXPORTERS FROM INDIA AT THE FIRST DUTY FREE FAIR OF INDIAN WEAR AT THE FORUM IN CUREPIPE.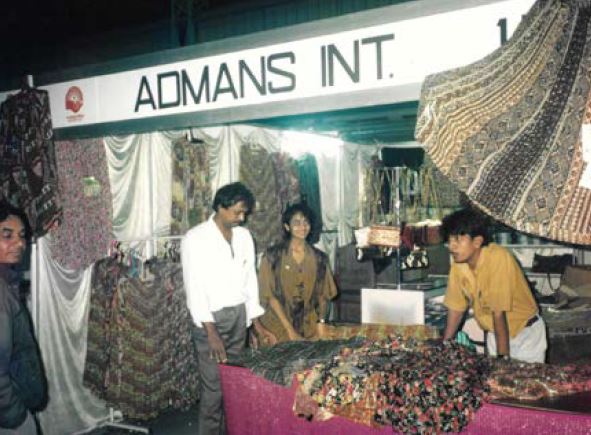 1999
JAYESS - A FREEPORT COMPANY IS
INCORPORATED WITH THE ACTIVITY
OF EXPORTING TO
SEVERAL COUNTRIES VIA THE
FREEZONE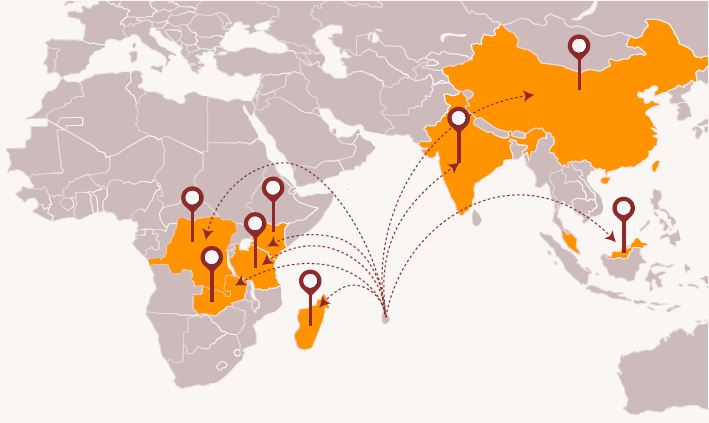 2001
SUNSHEEL SHOPPING CENTER IS LAUNCHED IN 2001 WITH 45 SHOPS AT ROYAL ROAD,CUREPIPE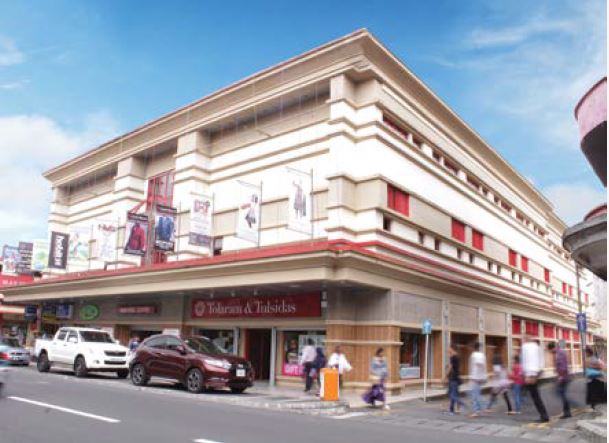 2002
DINESH TULSIDAS, SON OF
AJIT TULSIDAS, THE FIRST FROM THE 4TH
GENERATION OF TULSIDAS
IN MAURITIUS JOINS THE
COMPANY.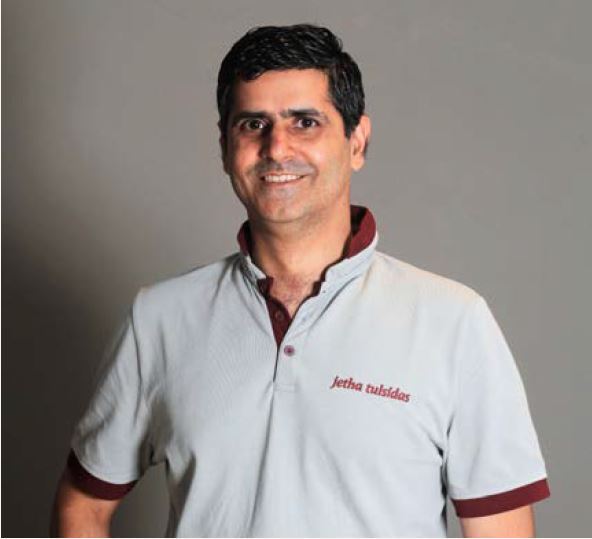 2004
Opening of the new Jetha
Tulsidas at 17 SSR Street.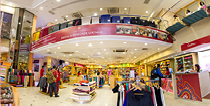 2004
RAVISH TULSIDAS,SON OF AJIT TULSIDAS,JOINS THE FAMILY BUSINESS.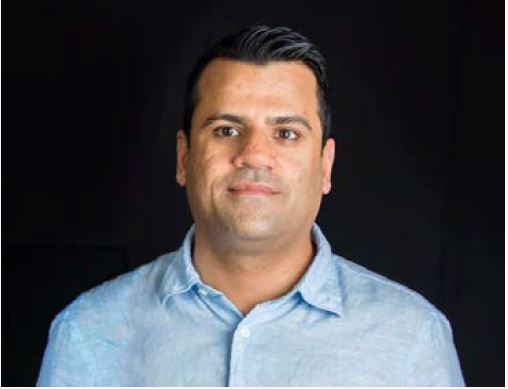 2006
THE ROSE HILL OUTLET IS
REVAMPED AND BECOMES
THE LARGEST STORE OF ITS KIND IN THE
REGION (30,000 SQ FT)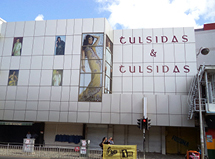 2010
OPENING OF THE ROSE BELLE BRANCH AT VIEUX MOULIN (2,700 SQ FT)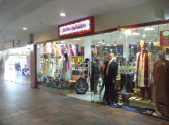 2012
OPENING OF THE LARGEST SHOWROOM IN THE EAST OF THE ISLAND AT FLACQ SHOPPING MALL, BOULET ROUGE

2013
OPENING OF THE FIRST INDIAN
STORE IN THE BAGATELLE MALL
OF MAURITIUS (5,400 SQ FT). THE SAME
YEAR, THE TRIOLET BRANCH
IS OPENED. ( 5,300 SQ FT ).
2014
2014 - FIRST MAJOR
MEGASALES ACROSS ALL THE
BRANCHES ON THE ISLAND.
THE SAME YEAR, JIVESH TULSIDAS,
KISHAN TULSIDAS' SON, JOINS THE
FAMILY BUSINESS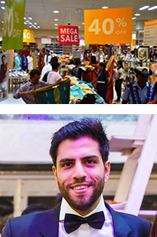 2016
OPENING OF CUREPIPE STORE AT ROYAL ROAD.( 2,000 SQ FT )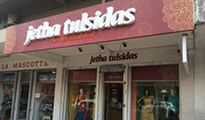 2018
MAY
RELOCATION OF OUR ROSE-BELLE SHOWROOM TO PLAISANCE SHOPPING VILLAGE

OCTOBER
OPENING OF THE VIP SHOWROOM IN TRIOLET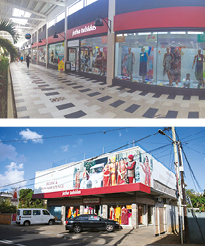 2019
July
Acquisition of the Goodlands
showroom.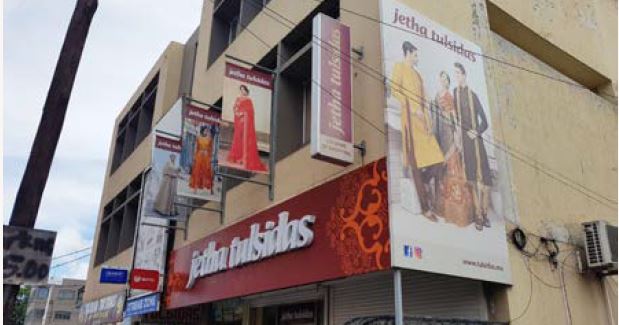 2019
BIGGEST CLEARANCE SALES EVER AT EX-MONOPRIX (25,000 SP FT) BAGATELLE SHOPPING MALL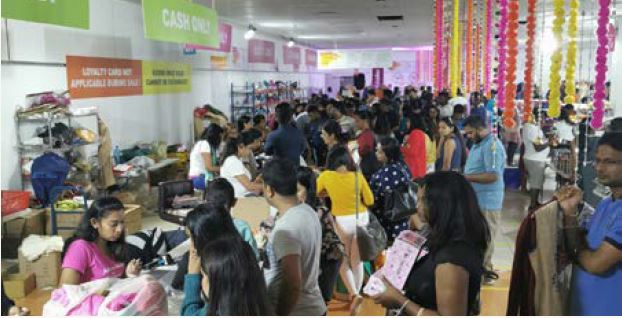 2019
OPENING OF OUR 10TH SHOWROOM IN RIVERSIDE SHOPPING CENTRE, RIVIERE DU REMPART (8000 SQ FT)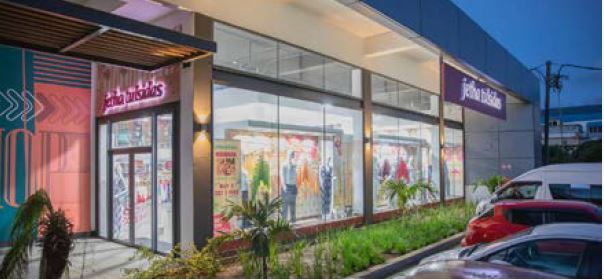 2019
LAUNCHING OF GLOBAL DESI TRIANON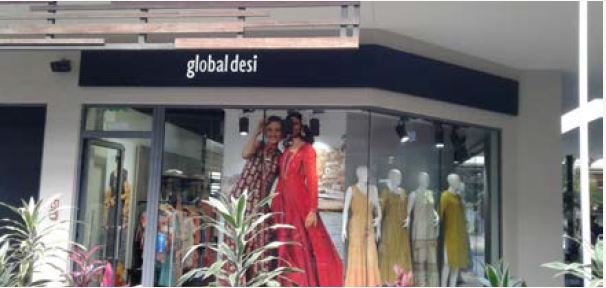 2019
REVAMPING ON OUR STORE IN FLACQ RETAIL PARK (10,000 SQ FT)

DEC
ACQUISITION OF STAKE IN FLACQ SHOPPING MALL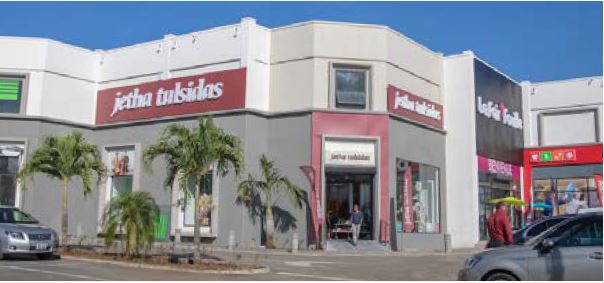 2020
LAUNCHING OF OUR ONLINE SHOP JETHATULSIDAS.COM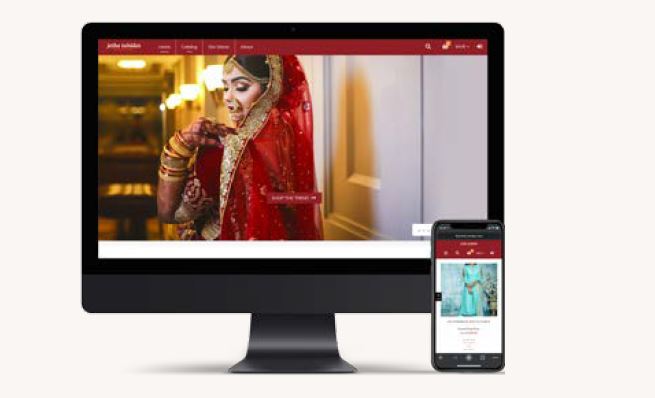 2020
OPENING OF JETHA TULSIDAS CASCAVELLE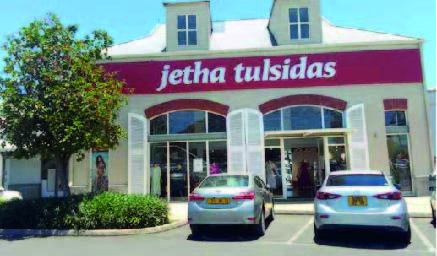 2020
LAUNCH OF THE SAREE UPCYCLING PROJECT WITH EKOCHIC.
MAJOR RESTRUCTURING AND JETHA TULSIDAS HOLDING IS FORMED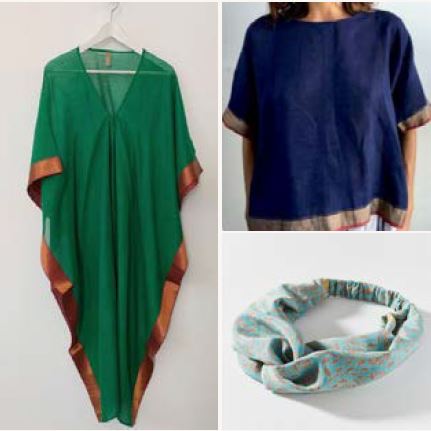 2021
LAUNCH OF LATT LIV AND NYKAA ROSE BELLE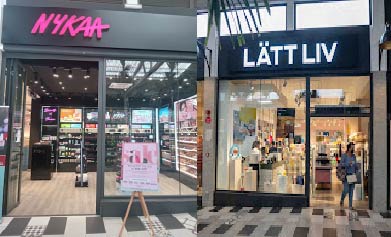 2022
OPENING OF JETHA TULSIDAS CASCAVELLE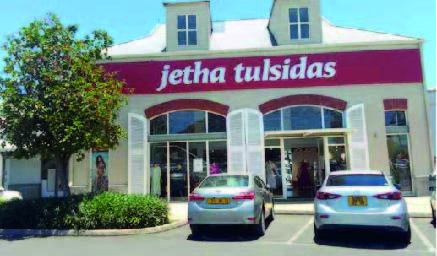 2022
OPENING OF JETHA TULSIDAS VICTORIA URBAN TERMINAL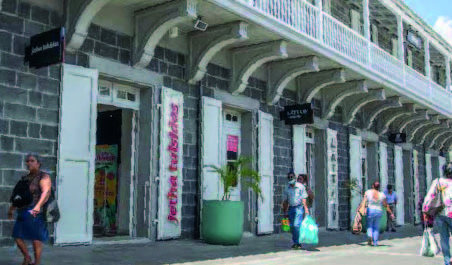 2022
LAUNCHING OF LATT LIV ROSE HILL / CASCAVELLE AND TRIBECA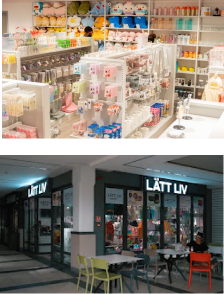 2023
OPENING OF JETHA TULSIDAS IN TRIBECA MALL
1970
The legacy of Jetha Tulsidas