400


Employees

20+


Outlets

20,000+


Customers

900 M


Revenue (MUR)

100 +


Tenants

50+


Brands

4


Clusters

100,000 SQF


Area of Operations

1911


First Established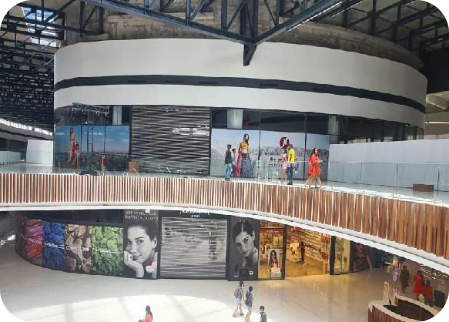 We are thrilled to announce the much-awaited expansion of Jetha Tulsidas, bringing our exceptional shopping experience to the vibrant centre of the island. Join us by visiting soon.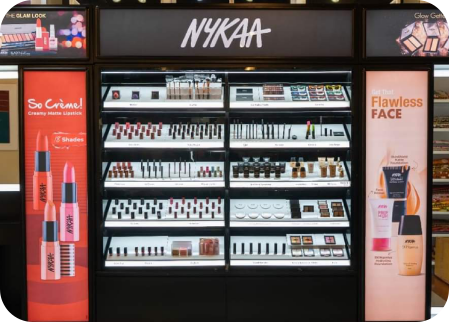 We are delighted to announce the highly anticipated launch of the fourth Nykaa Cosmetics shop-in-shop at Jetha Tulsidas and Sons, an iconic collaboration that combines our expertise with the visionary beauty of...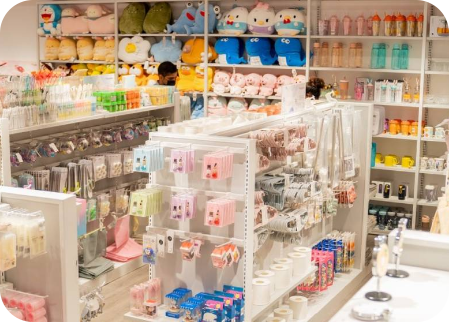 We are delighted to announce the opening of our seventh LÄTT LIV store in Mauritius, marking a significant milestone in our journey. Just over one year ago, we set out...

Visit our Online Shop
Enjoy the facility to shop all the brands under one website and one cart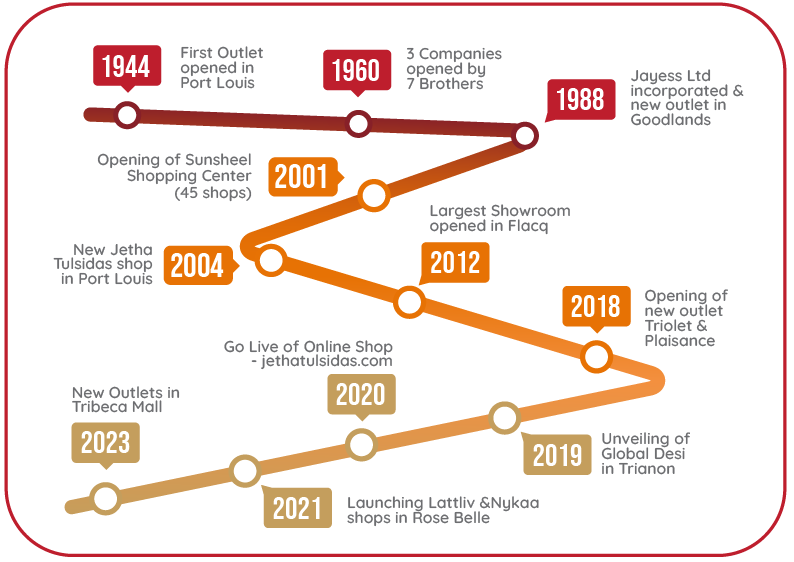 At Jetha Tulsidas Group, we have built a strong foundation on our retail arm, which has been the cornerstone of our group. Our journey began with shops specializing in Indian wear, recognizing the demand for such attire across the island. As we expanded, we evolved into a comprehensive shop offering not only Indian wear but also western clothing for men and women, accessories, home decorations, and even makeup. Our aim has always been to reach all parts of the island, ensuring affordability and catering to the needs of clients, including those preparing for weddings. Today, we proudly operate 15 shops throughout Mauritius.


In addition to our retail division, we have developed a robust real estate division. We offer a wide range of commercial and residential properties available for rent. Our commercial properties cater to both new businesses and established clients seeking more space to grow. Four prominent pillars of our real estate division are Sunsheel Centre, Jet Court, Crown Court, and Devi Court. These buildings host a diverse mix of tenants, and we prioritize service at the heart of everything we do. More recently, our division has diversified into land development, embarking on projects to offer apartments and exploring commercial developments as well. Join us on our journey of growth and success!